Modular column formwork adjustable
With four elements each square and rectangular column cross-sections can be formed in the adjustment range of 20 cm to 50 cm in increments of 5 cm.
Mounting options for accessories such as props, platform brackets or crane lifting clamps are available in the elements.
With increased demands on the concrete surface (edges) at the panel joints, a glazing tape or chamfer strip can be mounted.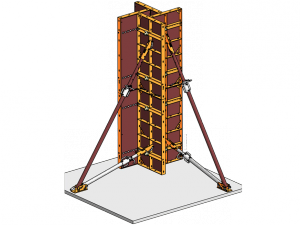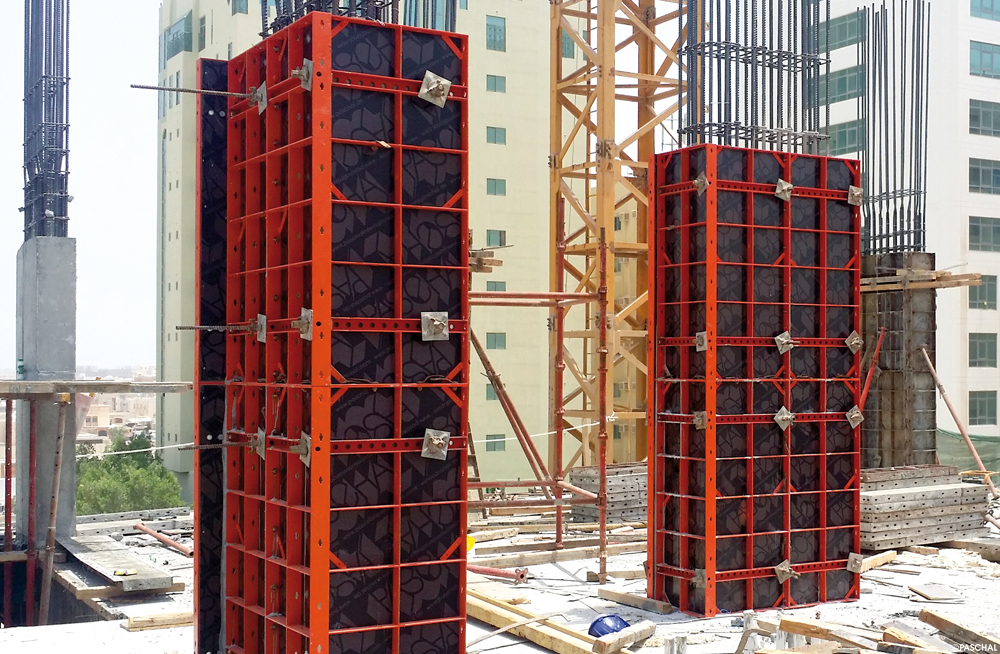 The adjustable modular column formwork by PASCHAL is a steel frame formwork whose elements are assembled according to the so-called windmill principle.
Technical Data
Panel width
60 cm
Panel heights
150/125/100 cm
Frame depth
7,5 cm
Plywood
15 mm, phenolic resin coated plywood
Max. concrete pressure
60 kN/m² according to DIN 18218
Request Documentation
Request a Quote