Modular Column Formwork
An extensive product portfolio of Modular panels of various widths allows for the forming of all traditional column cross sections without double edging.
Optimised form height adjustment due to the combination of various element heights (150, 125, 75 and 62.5cm).
Ideally suited for use in refurbishment projects, as panels can be completely disassembled.
PVC chamfer strip for easy clamping.
Additional benefit when used with existing compensation panels.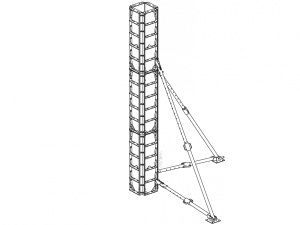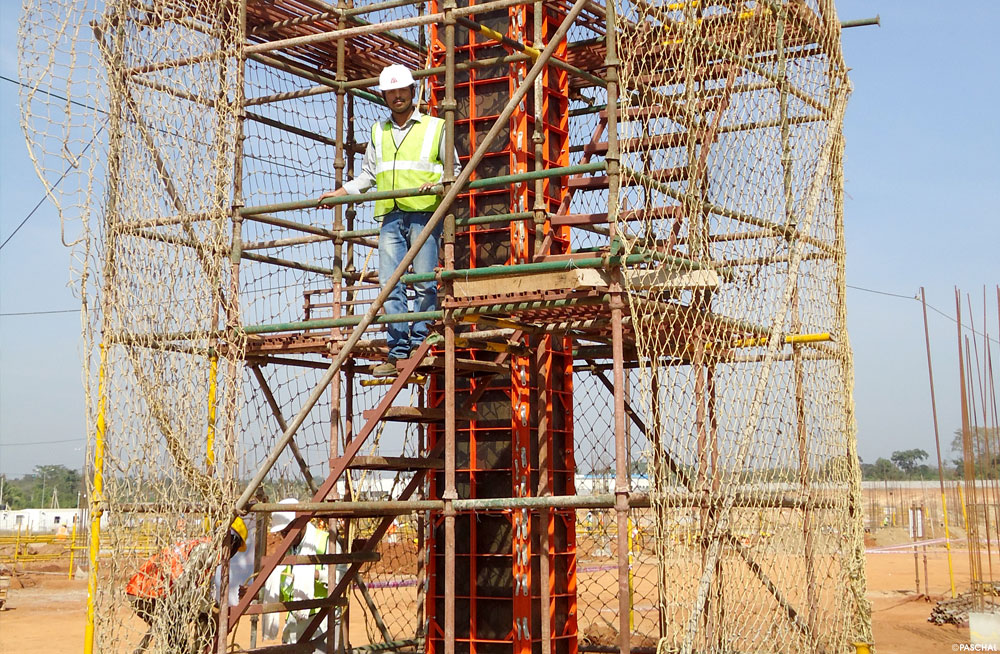 Square and rectangular columns are easily formed with panels, exterior corners and connection bolts from the PASCHAL Modular formwork product family.
Technical Data
Panel widths
100/75/60/50/45/43/40/37/33/30/25/24/20/15/12/10/6/5 cm
Panel heights
150/125/75/62,5 cm
Frame depth
7,5cm
Plywood
15mm thick, 11-ply birch plywood
Request Documentation
Request a Quote