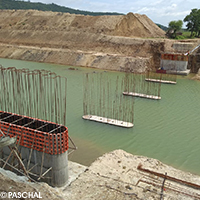 27.03.2020
PASCHAL is supporting the Sita Rama irrigation project with comprehensive formwork expertise
With the Modular universal formwork, PASCHAL is providing a tailor-made solution for the construction of a single-lane road bridge as part of the Sita Rama irrigation project.
The Sita-Rama irrigation project was initiated to supply the Indian regions of Khammam, Bhadradri, Kothagudem and Mahabubabad in Telangana with an irrigation system.
Alongside the irrigation, the drinking water supply for the regions of Bhadradri, Kothagudem and Khammam is also to be secured as part of the program.
One section of construction lot 8 comprises both the implementation of the main channel and the construction of a single-lane road bridge near the village of Vinobha whose pile structures made of in-situ concrete are to be of various heights of up to 10 metres. HES Infra Pvt. Ltd. received the order for building the bridge.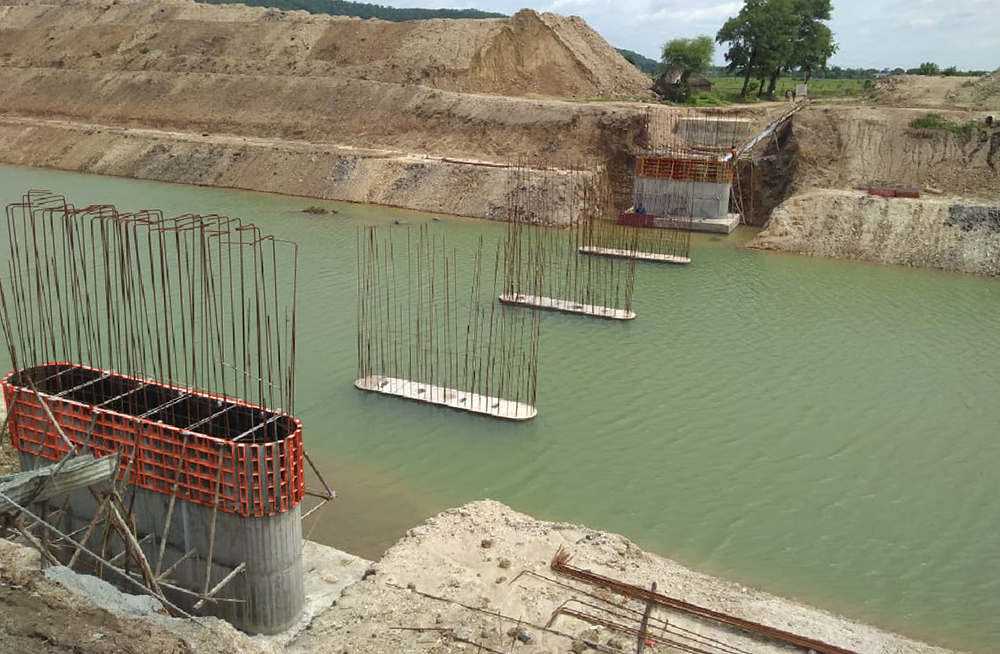 The reinforced concrete pile structures were produced using in-situ concrete with the Modular universal formwork.
Everything runs smoothly with the Modular universal formwork
The single-lane road bridge rests on three double-sided rounded reinforced concrete pile structures that were each formed and concreted in two sections.
In the second construction stage, two 6.10 metre long and 1 metre thick piles, each with a height of 5 metres, were built.
In total around 67 m² of formwork material was provided by PASCHAL Form Work (India) Pvt. Ltd..


Thanks to the polygonal filler posts and the very good gradation of the Modular formwork, the reinforced concrete piles rounded off on both sides could be formed without difficulty.
The Modular universal formwork made it possible to produce the large single piles to the desired quality level. Due to the use of polygonal filler posts at the panel joints, it was possible to carry out the formwork for the semi-circular shaped pile cross-sections using the system and without any other adaptations.
The formwork could also be completed quicker than expected due to the simple connection technology using keybolts.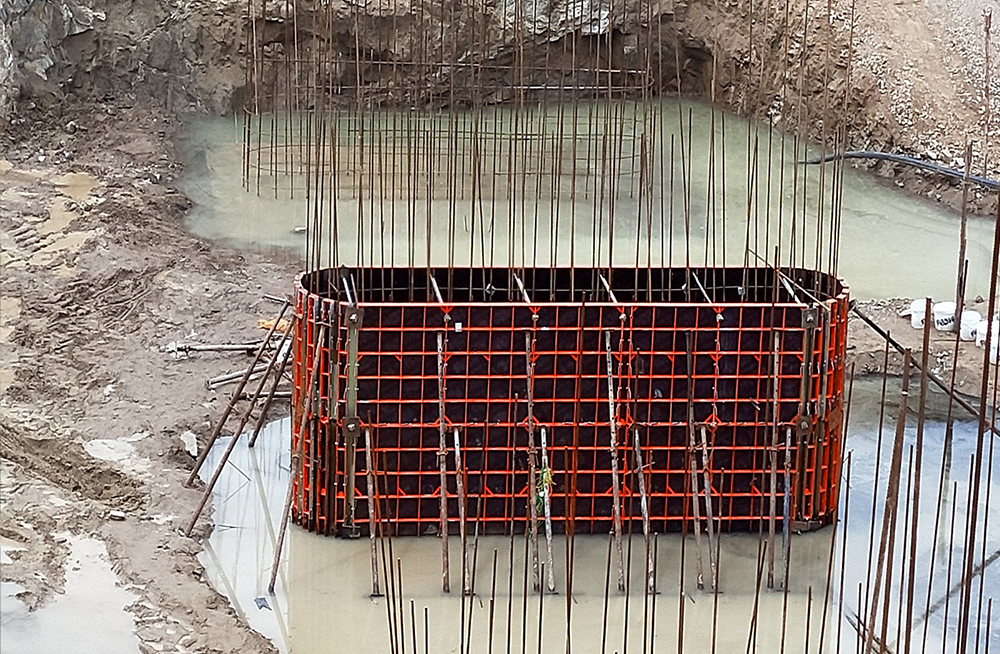 The Modular universal formwork from PASCHAL is used to provide formwork for an area of about 12,000 m² of reinforced concrete.
«
Current News