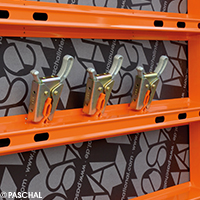 29.01.2020
Achieve more with LOGO.3 – now with new integrated clamp mounting
Since February 2019 all large-size and midi panels of the LOGO.3 formwork have been equipped with clamp mountings for the LOGO wedge clamps.
At PASCHAL the focus is on customer wishes and needs. Along with "off-the-shelf" formwork systems, the formwork expert therefore also offers customer-specific adaptations, such as the clamp mounting for LOGO connecting pieces.
The resulting improvement in the construction site logistics has been so convincing that the clamp mounting has been supplied as standard with all LOGO.3 large-size and midi panels since February 2019.
The number of clamp mountings attached is always adapted to the respective need for connecting pieces. For example, formwork panels with a formwork height of 270 cm have room for three wedge clamps, whilst four wedge clamps can be fastened to panels with a formwork height of 340 cm.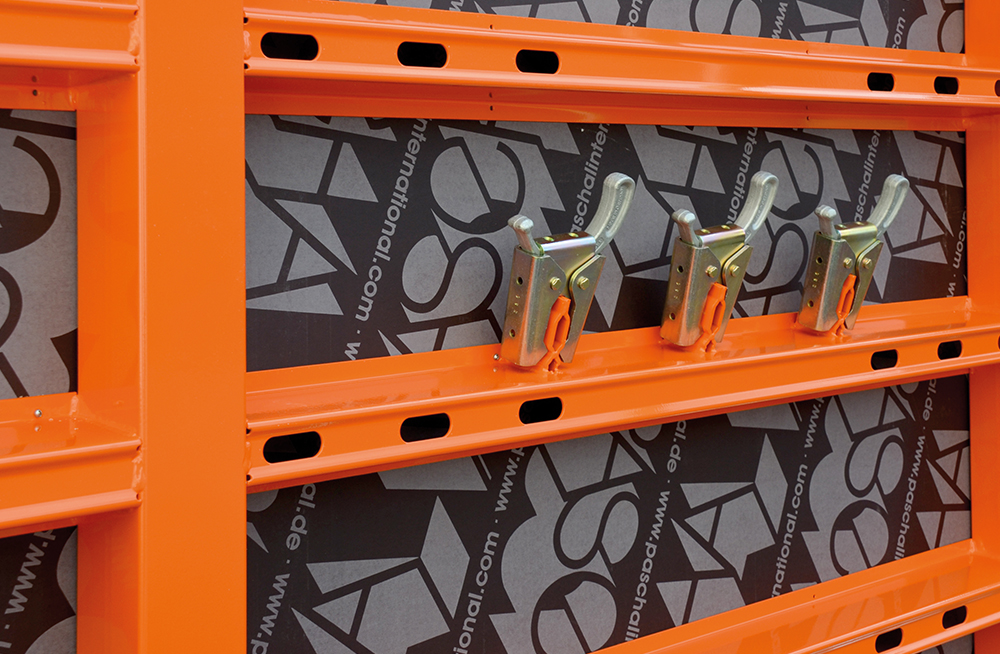 LOGO.3 formwork panels with integrated clamp mounting – for optimised construction site logistics.
Optimised processes for formwork, storage and transport
When moving and dismantling the formwork, the connecting pieces can be placed practically on the panel and are therefore immediately available for the next location – that saves on transport and ensures shorter assembly and dismantling times.
Centrally positioned on the middle crossprofile, the clamp mountings always ensure optimal accessibility from all sides – no matter in which direction panels are being formed or extended.
Formwork panels with clamp mountings can also be easily stored and transported. The mountings including "parked" clamps are flush meaning that the formwork panels can very easily be stacked.
«
Current News