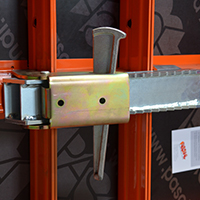 09.09.2021
The multifunctional connecting piece of the LOGO range: the LOGO multi clamp
With the 0-20 cm adjustable LOGO multi clamp, PASCHAL has designed yet another versatile connecting piece for the LOGO formwork range.
With the 0-10 cm LOGO multi clamp, PASCHAL offers a multifunctional connecting piece for length adjustments to the LOGO.3, LOGO.alu, LOGO.S and LOGO.pro formwork systems.
The tried and tested LOGO multi clamp has now been expanded by a multi clamp with an extended variable range from 0-20 cm, which means that compensation panels up to 20 cm wide can now be connected, as well as filler posts made of plastic or timber. With its fully variable range from 0 cm to 20 cm, the multi clamp enables forming with centimetre-level precision in the system and also guarantees a tight, flush and aligned connection.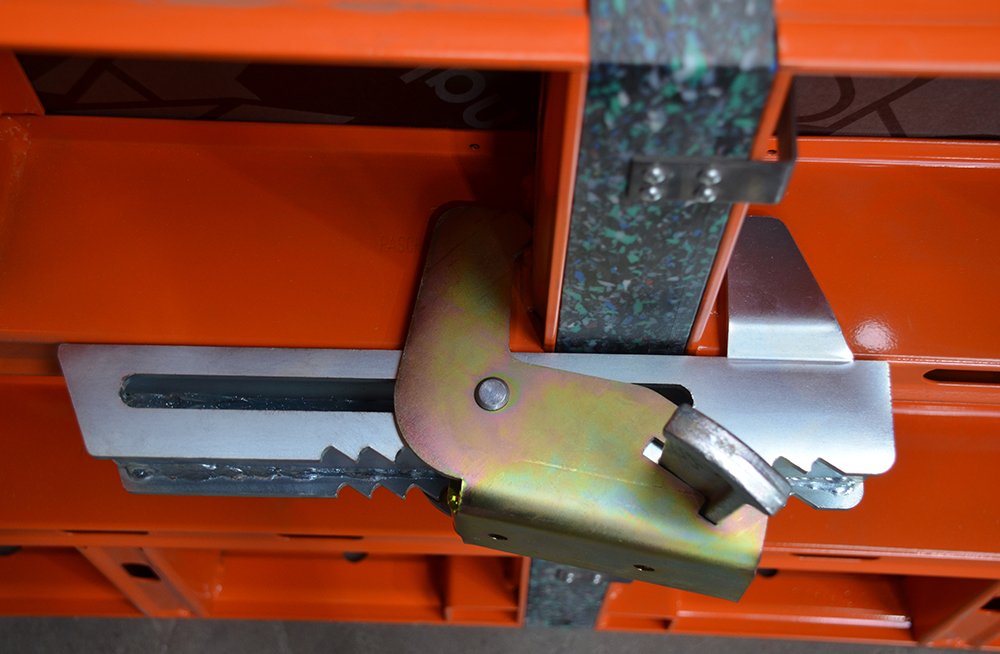 As a variable connecting piece, the multi clamp allows filler pieces up to 20 cm wide to be installed between two LOGO formwork panels.
Rapid assembly and dismantling
The LOGO 0-20 cm adjustable multi clamp is normally secured via the cross profile of the LOGO panels, so that the jaw parts engage above and below the cross profile in the opening of the LOGO panel frame. This optimal fit ensures a perfect seal.
Attaching the multi clamp to the cross profile brings the formwork into perfect alignment.
As it can easily be operated from the front, it ensures ergonomic work. The integrated wedge simply needs to be hammered firmly downwards in the
body's gearing to fix the multi clamp in place.
Use with compensation panels and reduce connecting pieces
If a 20 cm wide compensation panel is used as an adjustment, the LOGO multi clamp can clasp the whole panel and thus link it with the adjoining panels on either side. This saves the wedge clamps on the right and on the left and reduces the number of connecting pieces to be attached by 50 %.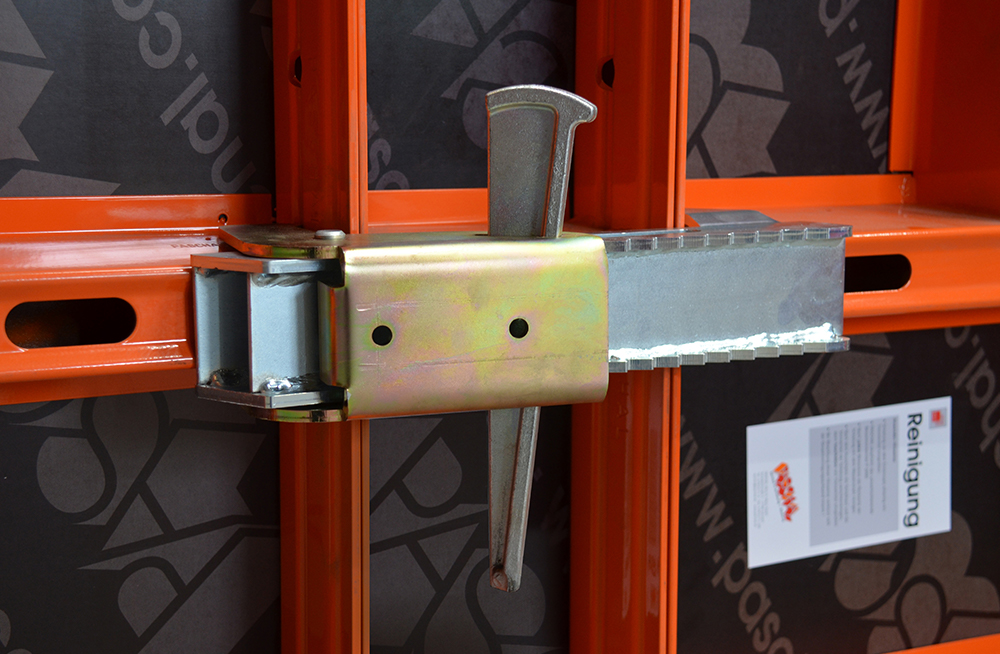 When used with compensation panels, they reduce the number of connecting pieces to be attached by 50 %.
Multi clamps are positioned directly on the cross profiles. This enables the formwork to be perfectly aligned.
Additional application options
Thanks to the robust multi clamp, wooden stops can also be directly connected to the formwork. This allows the quick and economic creation of supporting surfaces for additional formwork tasks.
Equally, squared timber can be attached directly to the upper flat steel frame of the LOGO formwork to increase the formwork height by a few centimetres.
«
Current News